Lancashire Dialect, Ballads & Paul Graney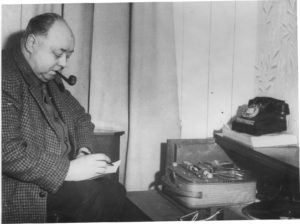 We have three opportunities for you to hear this talk by Jennifer Reid (the Broadside Balladress) on the man who inspired the creation of a group dedicated to preserving, reading and writing the Lancashire dialect.
Do you have or admire a Lancashire accent? Did your parents say words that you don't hear anymore? We are creating a dialect reading group that will progress into a dialect writing group for people who live around Pendle Hill. We will meet regularly over the summer for creating and sharing works linked to the Lancashire dialect. You can bring poems/phrases that you remember as a child – even nursery rhymes – to start us off.
Find out more about Paul Graney, the archive, and this project at one of these introductory events from Jennifer, a performer of 19thC Industrial Revolution broadside ballads and Lancashire dialect work song.
A joint event between Jennifer Reid and the Mid Pennine Arts project Pendle Radicals.
Barley Village Hall on 17 May
Pendleton Village Hall on 30 May
Sabden St Nicholas Church Hall on 31 May
Refreshments will be available. All dates start at 6.30pm.
Places are free, but limited, therefore booking in advance via Eventbrite is recommended.