Explore Ancient Ruins in the Hills Around Whitworth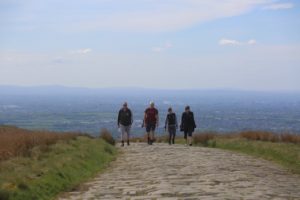 The hills around Whitworth are filled with traces of people who lived there hundreds or even thousands of years ago. There are ancient hunter-gatherers camps, Bronze Age monuments, and early industrial hamlets all waiting to be explored – if you know where to look!
As part of Spodden Valley Revealed archaeologists from DigVentures are organising three unique excursions to explore some very special ruins. Join them and they will take you on an adventure into the hills to see these ancient relics, many of which have never been 'officially' explored or documented before.
They'll show you how to identify old ruins, and how archaeologists 'survey' and study them. Together, you'll explore every nook and cranny, creating an official survey of each ruin and ancient monument.
Along the way, they'll reveal the weird and wonderful history of each site, share some curious knowledge, and point out some surprising details that you'd probably never spot on your own.