Banner Culture!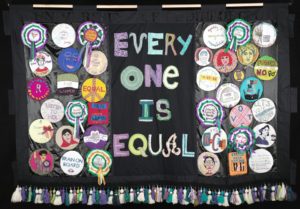 As part of this year's British Textile Biennial and our Pendle Radicals programme, we, in partnership with Super Slow Way, are presenting a major crowd sourced exhibition of textile based banners and are asking for submissions from across the UK from individuals and groups, to form the exhibition.
We are seeking banners ranging from traditional 19th century processional banners to contemporary messages of protest movements and campaigns of our own day. Be it anti fracking or football banners, hastily hand painted or lovingly appliquéd we ask you to share your messages of protest, hope and allegiance with us!
To find out more, or to submit your banner, please follow this LINK.