Shop
COVID-19 information. We are working away from the office at present, and less hours than normal. It may take up to 5 working days to post your order. If you need anything urgently please email us before you order to see if we can accommodate that – we'll do our best!  Many thanks, and stay safe.
Over the years we've created many beautiful and interesting artefacts and we'd like to offer some of them to you.  If you have any queries please email us.
Sick of Being Normal – Pendle Punk Forty Years On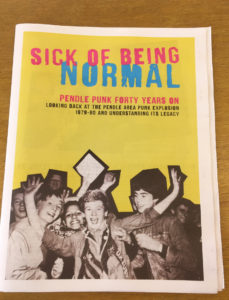 This fascinating 36 page photozine was created as part of the Sick of Being Normal project which looks back at the East Lancashire/Pendle punk scene of 40 years ago and its legacy. A movement that was a hotbed of invigorating cultural activisim that through its self-produced fanzines, its bands and its communally run venues, created a region-wide community of people – many of them not much more than kids – who were able to seize their moment and, in doing so, change their lives forever.  The publication, a tabloid sized newsprint paper, includes new photographic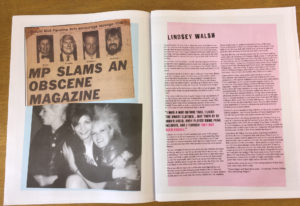 portraits of the class of 1979 taken by award winning photographer Casey Orr, and features interviews with 12 original Pendle punk participants by Stephen Hartley (founder member of Notsensibles) and Boff Whalley (former songwriter with Chumbawamba). Casey's striking portraits are juxtaposed with blow ups of original creased grainy prints from back in the day.  You can view this online.  You can also get a souvenir copy, from £3 including P&P.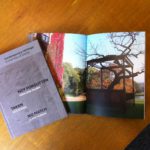 This beautiful 80 page, A5 hardback book covers the first three Contemporary Heritage site specific installations. Complete with DVD containing three documentary films and the electroacoustic sound installation by Ailís Ní Ríain, the book has articles by the artists, the curator and expert appraisals of the work, as well as over 70 full colour images. This limited print run of 500 copies should make this exquisite book a future collectors item. Buy yours now for £10 including 2nd class P&P.
Panopticons Publication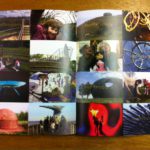 You can download a PDF of our evaluation book, Panopticons: New Landmarks for Pennine Lancashire, in the publication section of our digital archive. Alternatively you can purchase a hardback copy for £4.00 using the button below. Second class P&P is included. The book includes a DVD of the film and a CD of images.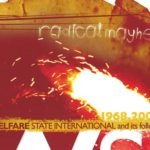 A look back at Welfare State International and its followers between 1968-2006. Created in 2008 as part of the Welfare State retrospective exhibition initiated by MPA and curated by Gillian Whiteley. You can download the book as a PDF from our archive. Alternatively you can purchase a softback copy for £3.50 using the button below. Second class P&P is included
Truce Book & DVD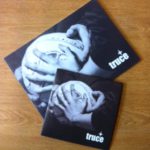 The book contains photographs from Truce along with recollections from participants.  The DVD features the documentary film along with Sgt Meredith's War as broadcast on BBC Radio Lancashire.  Both items are evocative keepsakes of this wonderful World War One arts and heritage project focussed on the truces of Christmas 1914. £2.50 including 2nd class P&P.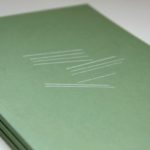 The Event of the Thread, a project by artist Hannah Leighton-Boyce, was a live sculpture created on the 28 September 2014 on the former tenter fields of Higher Mill in Helmshore, UK. The work draws on the areas former activity, its development as the mills closed and the industry became memorialised, and the expression 'On Tenterhooks', to explore the shifting relationships between people and place.  MPA were delighted to act as publishers for this elegant artist book.  It has a limited edition of just 300, is lithograph printed on Conqueror high white woven paper; each book is finished with a foil embossed cover.  The book provides an overview of the project, including an essay by Dani Abulhawa discussing the historic background to the project and the unravelling of the live event, accompanied by extracts of a conversation between Paulette Terry Brien (Director, International 3) and the artist.  Afterwords by Helmshore Mills Textile Museum, and Paul Kelly, (previously) Senior Arts Development Manager at Lancashire County Council.  Discover more about the project on Hannah's website.  Buy your copy for £10 inclusive of 2nd class P&P.
Portraits of the Past Publication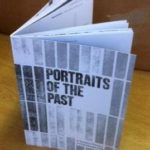 Portraits of the Past helped the local community explore and record Gawthorpe Hall in Burnley through oral history, photography and the creative arts.  This fascinating volume offers a People's History of the Hall.  £2.25 including 2nd class P&P.