Support MPA
As a charity we need to raise funds for all the wonderful work we do and the contribution the public makes is invaluable.  You can help in lots of different ways:
Purchase something from the Shop.
Over the years we've created many beautiful and interesting artefacts and we'd like to offer some of them to you.  The link above will take you to our shop on Big Cartel, where you can pay with credit/debit cards or via PayPal. If you'd like to pay on receipt of an invoice, or are an outlet interested in selling our publications, please email us.
Make a donation.
Again we promise that every penny goes to helping us keep bringing the best of the arts to our communities. Click on the donate button above to make a donation via Give As You Live, alternatively you can contact us for more details.
Become a member of the Friends.
Joining the Friends means that you can be part of our ambition and help to support us in our continued effort to encourage, develop and promote the arts in Lancashire and beyond.
Other ways to support us
How about taking part in some Challenge Fundraising for us? We've received fantastic contributions from individuals who, among other things – cycled from London to Paris, ran the London Marathon, walked 700 miles across Britain. What could you do?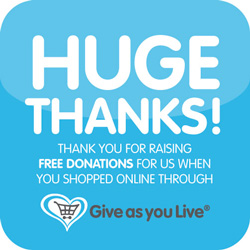 Also, would you believe us if we said you could also donate money to us without it costing you a thing? Well it's true! 
Give As You Live
lets you shop with lots of well known online stores, insurance companies, holiday firms etc each of whom donate an amount to us.  It's very easy to use, costs you nothing extra and has special offers for shoppers too. Lots of small donations can add up to helping maintain MPA's record of innovation and quality.