MPA Surviving Lockdown, Emerging Stronger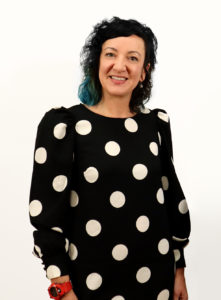 Like charities and non-profits everywhere, we have faced a stiff challenge to navigate lockdown and ensure the survival of our community-based work.  But now we can start to look ahead with optimism, as we announce two items of positive news to make MPA stronger as we plan for life after COVID-19.
MPA has been successful in bidding for emergency funds, from the Arts Council and other sources, which have been vital in helping the charity survive the long months of complete lockdown.  MPA has received £28,300 of public funding from the National Lottery through Arts Council England Emergency Response Fund.  With that support, we are now able to look ahead, and to gradually resume work on our variety of long-term projects with communities around Pennine Lancashire.
To help us do that, MPA are strengthening our board of governance.  We are delighted to announce a key new appointment to our charity's board. The latest Trustee is Burnley based Amber Corns.  Amber brings with her a wealth of private sector and business experience having worked for blue chip companies, and more recently in the prominent role of Brand Manager for Burnley, supporting and growing the hugely successful Bondholders.  This has given her a strong business network across East Lancashire, which continues to develop in her current role at Burnley-based +24 Marketing.
Amber said, "I've been a huge fan of MPA's work for years, and was lucky enough to work closely with them in my Burnley role. I'm delighted to be able to join the Board, and look forward to bringing my passion and enthusiasm to their great work."
MPA Creative Director Nick Hunt said, "We are immensely grateful to the Arts Council and others for supporting us when we really needed it.  We know that the pandemic has hit many people, and many companies in our sector, really hard.  We'll be determined to pay back this investment by ensuring that our communities see real, lasting benefits from our long-term projects – Spodden Valley Revealed for Rossendale, Burnley Canal Festival, new greenway routes around Pennine Lancashire, and Pendle Radicals for the Pendle Hill programme.
To make these exciting projects as good as they can possibly be, we depend on leadership from the charity's trustees.  So we are delighted to welcome Amber to the board.  Her skills, experience and passion for what we do will be invaluable in helping us navigate the future after COVID"