Colourfields
Blackburn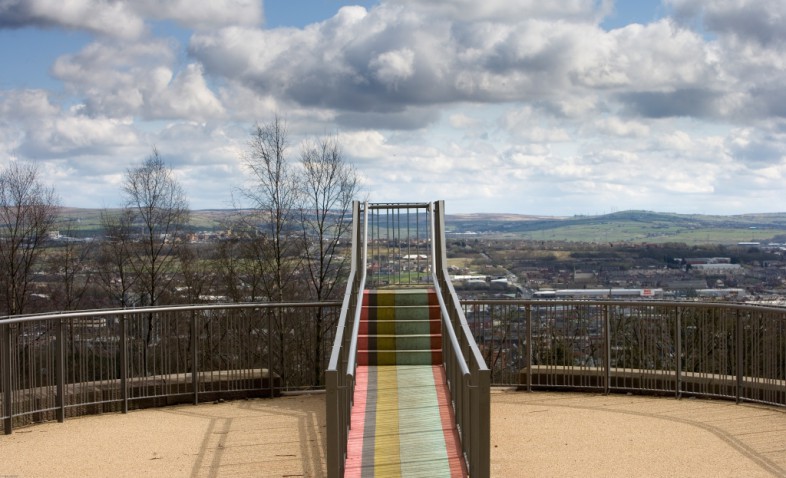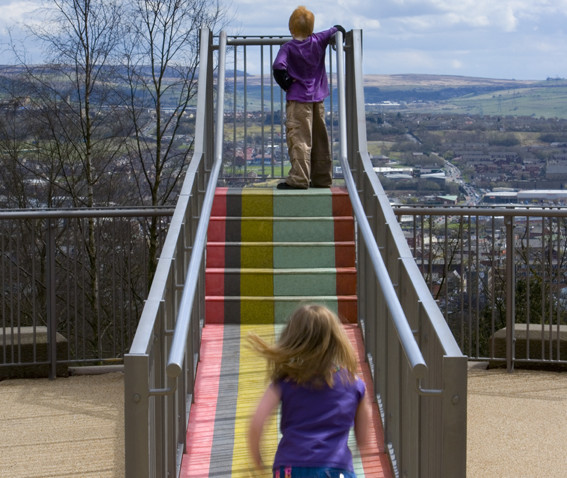 previous
next
Blackburn's Panopticon, Colourfields, completed in 2006, was a dramatic transformation of the former cannon battery in Blackburn's Corporation Park, originally installed for the Park's opening in 1857 to house two Russian cannons captured during the Crimean War.
The battery had since fallen into disrepair, and the design and construction of Colourfields enabled part of this important structure and its associations with Blackburn's history to be preserved rather than dismantled, as would otherwise have been necessary owing to deterioration.
Whilst Colourfields uses the base of the former battery, it adds a new dimension of space, height and – of course – colour with its raised viewing points and candy stripes created from pastel-coloured tiles.
From the top of the structure, the panorama of the Park below, the town beyond and distant views out towards Lytham, Southport and Fleetwood, is simply breathtaking.
Update:
Please note that time has diminished the vibrancy of the coloured tiles. Also, we understand that the trees in front of the battery have not been cut back for some time, which means that the view is more limited than previous.
53.75751094832379-2.4975335597991943