Todmorden Treat 2018
Celebrating Todmorden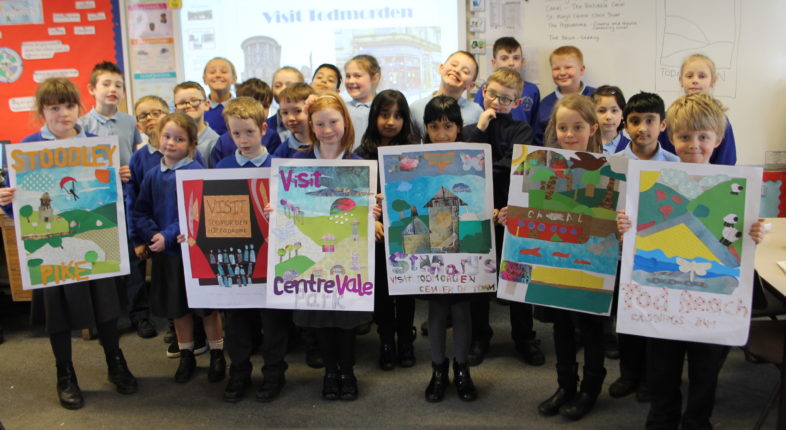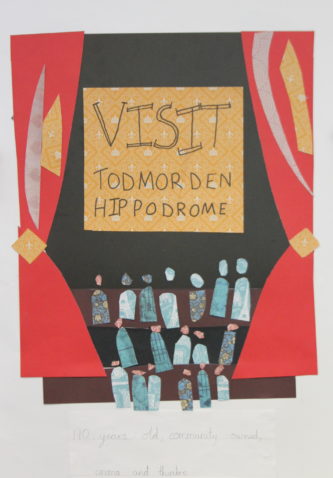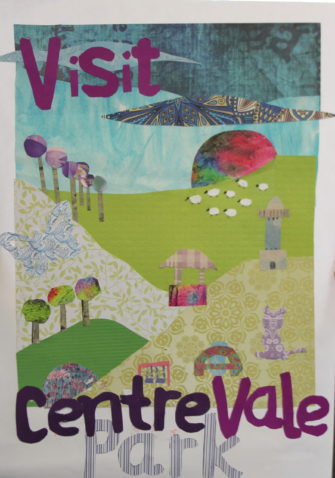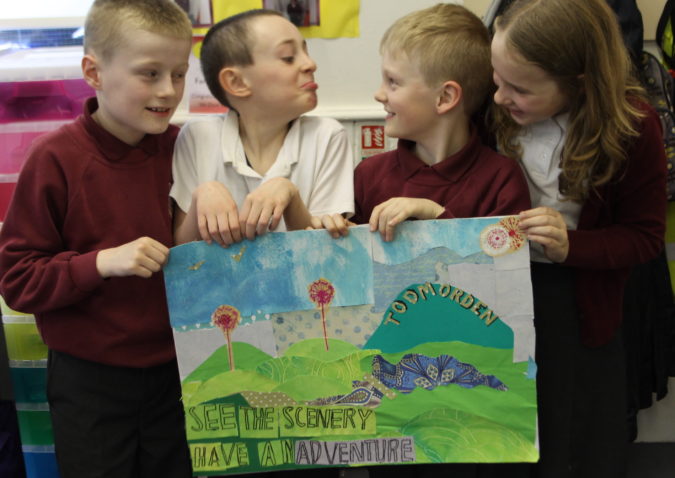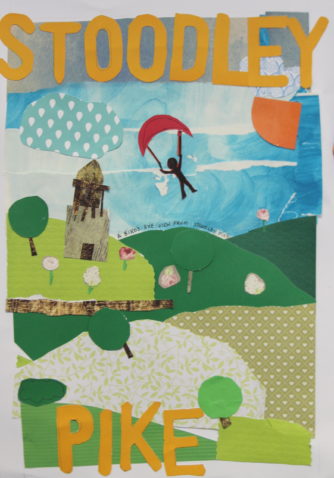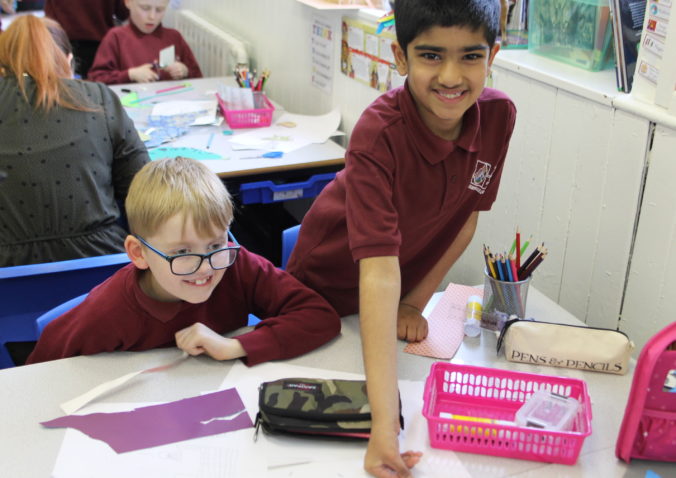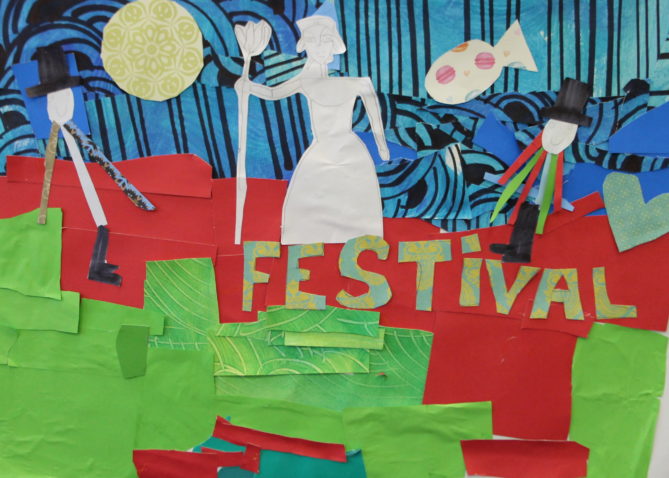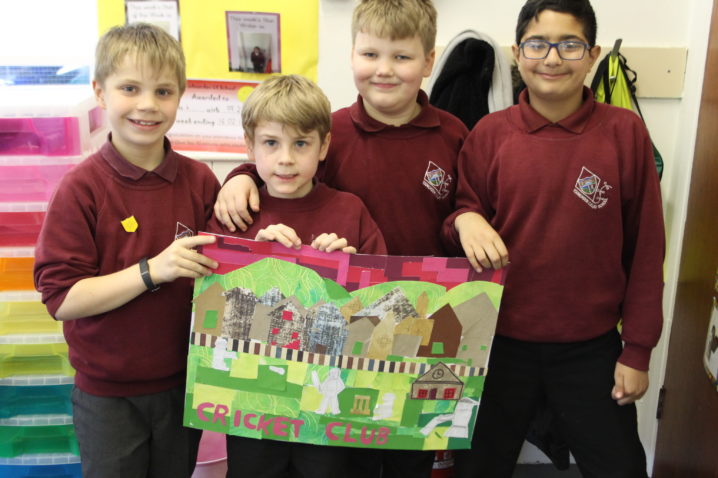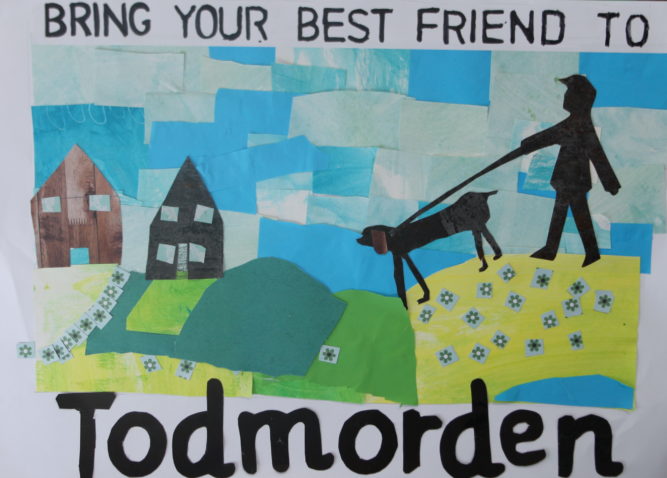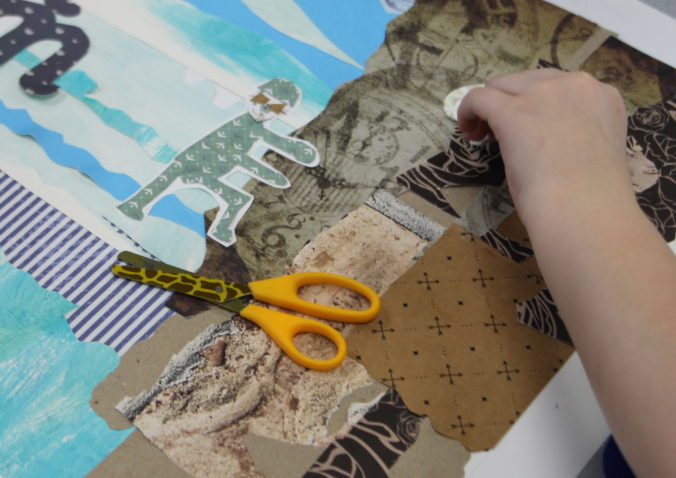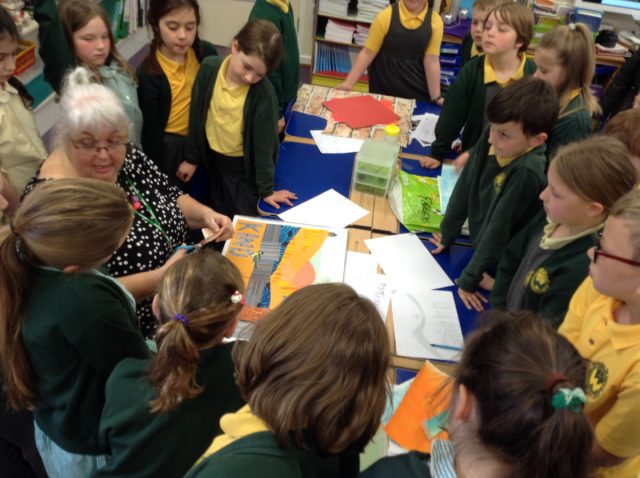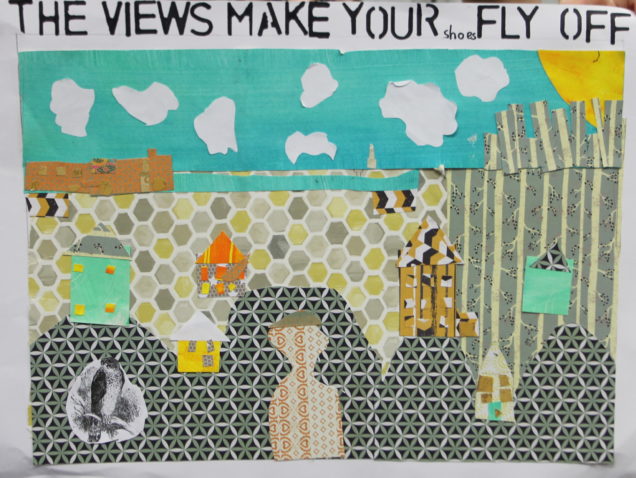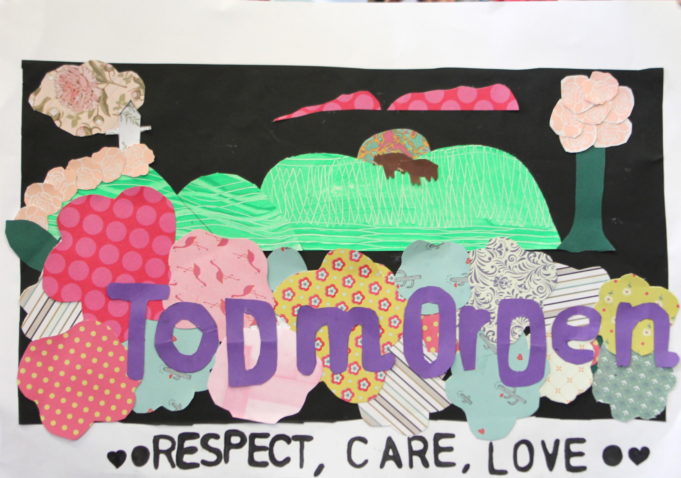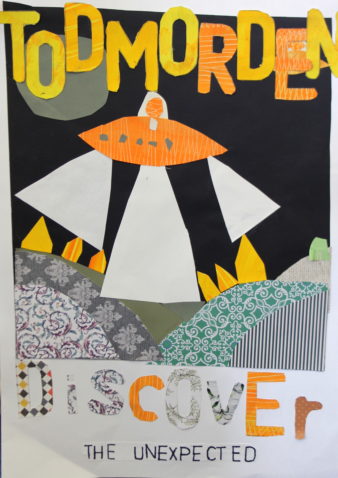 previous
next
For the last 14 years Todmorden Town Council has kindly supported the Todmorden Treat, a project to give each primary school an experience of working with the same artist or performer during the spring term.  We are grateful for their support again this year, which allowed artist Cath Ford to run a full day workshop at each school. Celebrating Todmorden explored and communicated the unique characteristics, heritage, communities and geography of Todmorden.
Each workshop resulted in a series of A2 posters, inspired by vintage travel posters, which celebrates Todmorden in the local area and promote it to people living outside the town.
The students learnt about vintage travel posters and their role in promoting holiday locations in the early/mid-20th Century. They also learnt about, and how to use, persuasive language, images and colour; and how to identify and discuss the special places around their town and their immediate community that they would like to celebrate and promote; to discuss what is special about those places, memories, stories or people and why they wanted to celebrate and share them, and to work together in small groups to design and create a collage poster about their town.
Look out for the results on this page, our blog and our Facebook page.
Help Celebrate Todmorden Too!
Are you a group/organisation in Todmorden who would like to use the poster images to promote the area and/or what you do?  Or, are you a business who would like to feature the images on your website or social media to help Celebrate Todmorden?  If you would like Jpegs of the posters please get in touch by emailing Melanie.