Atom
Wycoller, Pendle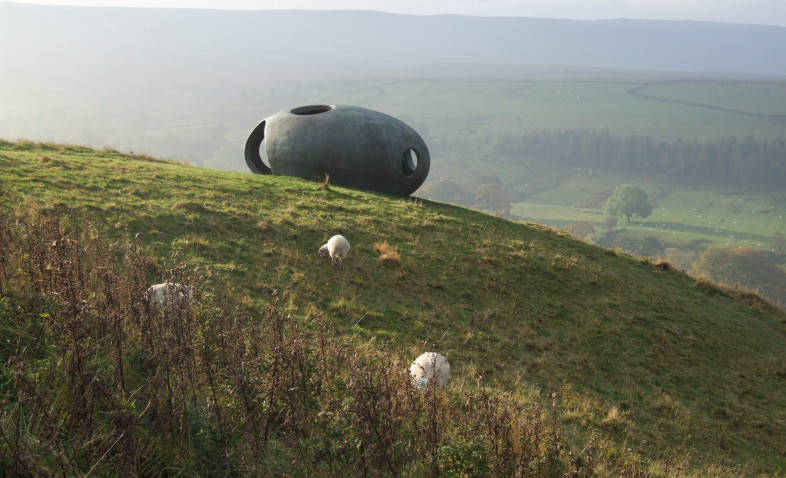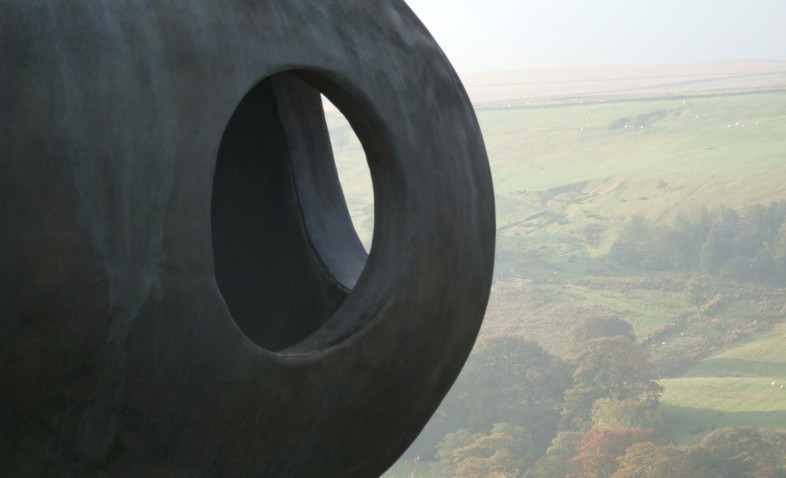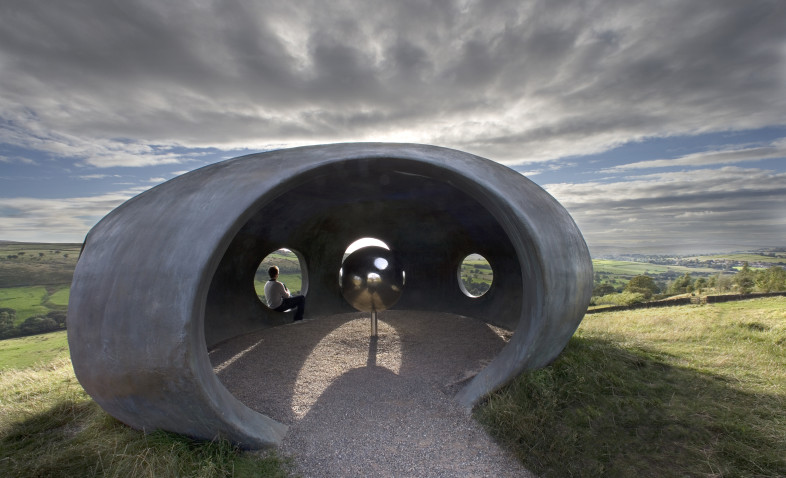 previous
next
Pendle's Panopticon, Atom, completed in 2006, rests on the hillside above Wycoller village in Wycoller Country Park. Constructed in ferro-cement with a surface coating of metal-based paint, it is both a striking contemporary viewing point and shelter from which to enjoy Pendle's glorious scenery, and an intriguing and beautiful object which can be viewed from afar. From inside, its circular viewing spaces frame spectacular views of the surrounding countryside, and an initially hidden, polished steel ball reflects back those views to the visitor.
Wycoller is a historic settlement dating back beyond 1000BC. It has close links with the Brontes, and Charlotte is thought to have been a frequent visitor. In 1973 the village was declared a conservation area and the surrounding 350 acres of farmland were designated a Country Park. Wycoller has several unusual architectural features, including seven small bridges that cross Wycoller Beck, and an 18th-century five-aisled barn, now converted into a visitor centre.
Update:
Please note that Atom has been the victim of vandalism and currently the polished steel ball is not in place in the centre of the structure.  However, the views from Atom are still spectacular and made all the more intense when seen from inside Atom through the circular 'frames'.
As noted the maintenance of Atom is the responsibility of the county council, however we continue to investigate potential funding opportunities that may help to restore Atom to its original design.
53.849604-2.096591