Burnley Canal Festival 2016
Slow Boat to Burnley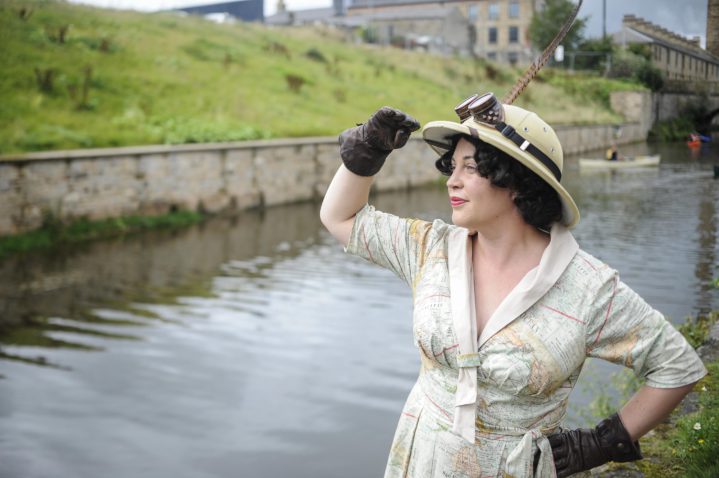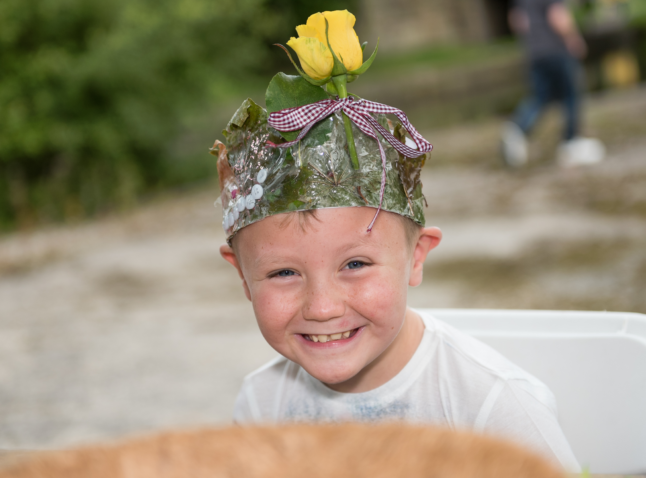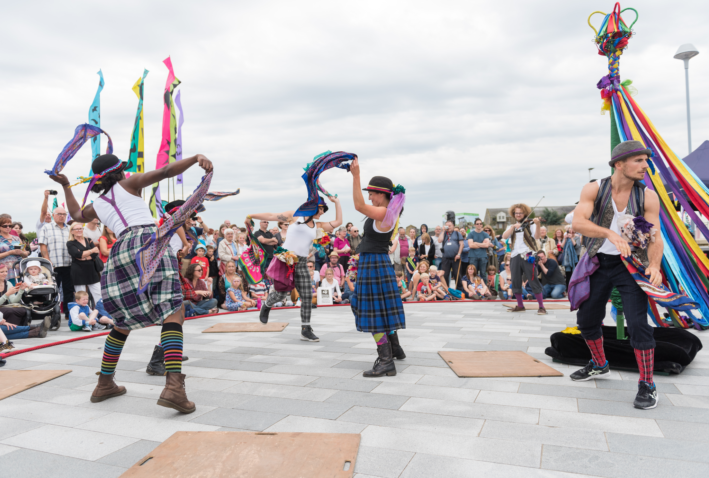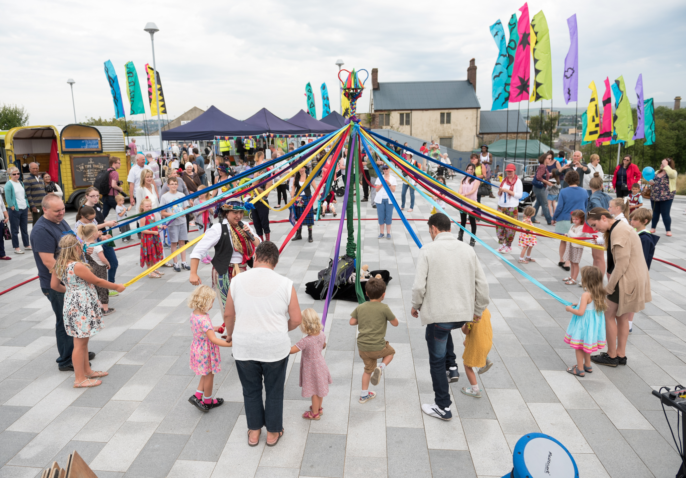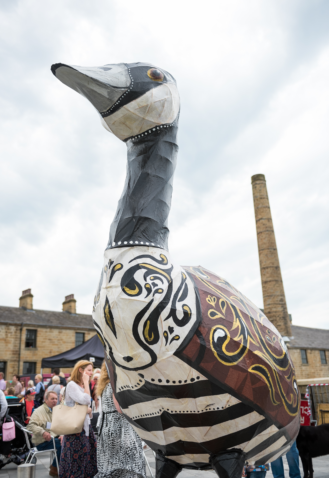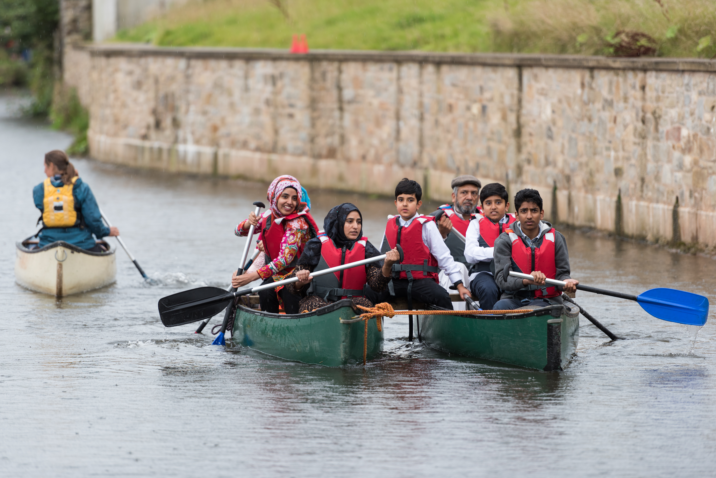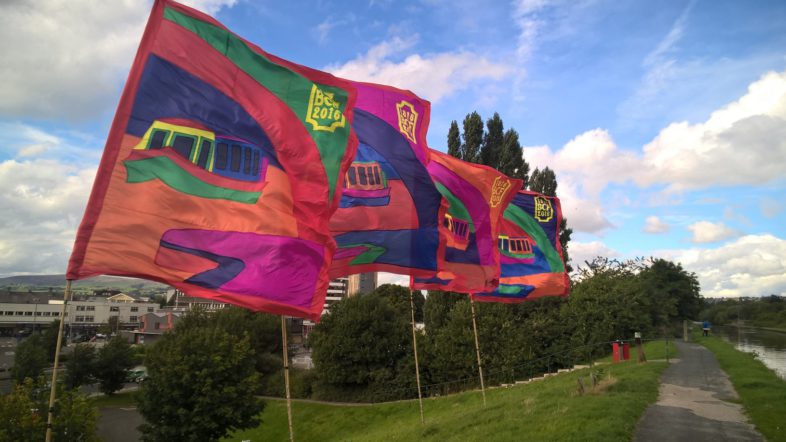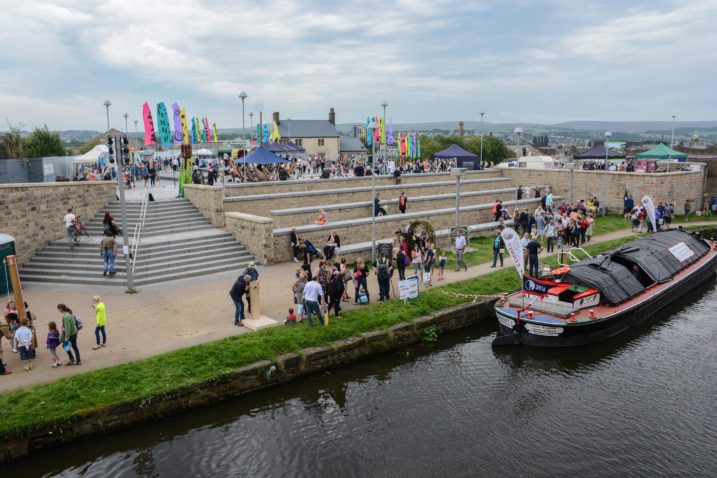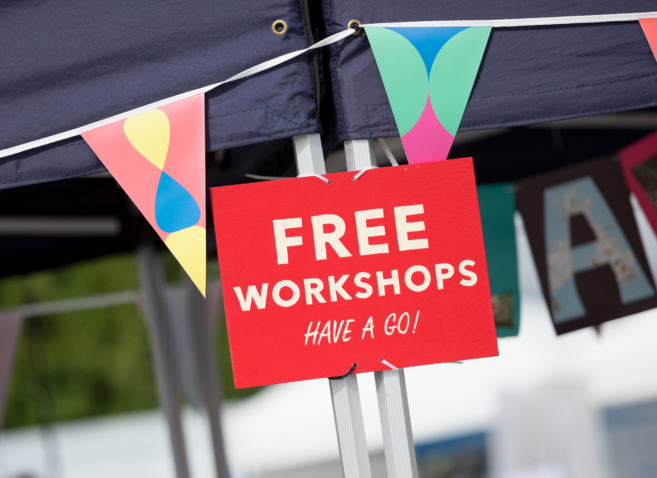 previous
next
From the first Festival in 2012 the event has gone from strength to strength with its dedicated volunteer committee and support from Burnley Council, Canal & River Trust and other community organisations.  Thanks to support from Super Slow Way, 2016 was the biggest Festival yet as 12,000 people took a Slow Boat to Burnley for this enlarged, bicentenary edition of the Burnley Canal Festival on Saturday 27 and Sunday 28 August.
Music, dance, performance and spectacle, fun fair, food, workshops, craft stalls and waterborne activities took families on a trail of magic and discovery through Burnley's unique canalside environment and heritage.
Marking our 50th anniversary this year, and with a long history of celebrating the canal in our work, we were delighted to be working on the festival, so close to our home in Burnley, in a new partnership with events company extraordinaire, Deco Publique, creators of brilliant events like Morecambe's Vintage by the Sea. The collaboration was made possible as part of the Super Slow Way programme for Pennine Lancashire. Developed with Burnley Canal Trust and partners, this special 2016 event  celebrated 200 years of the Leeds & Liverpool Canal.
Download the programme here: Burnley Canal Festival Programme
Join the Festival Facebook page to make sure you're the first to know what happens next!
Check out the Festival Facebook photo album to see all the fun from 2016.
53.7886692-2.2521372999999585