Banner Culture
Politics of Cloth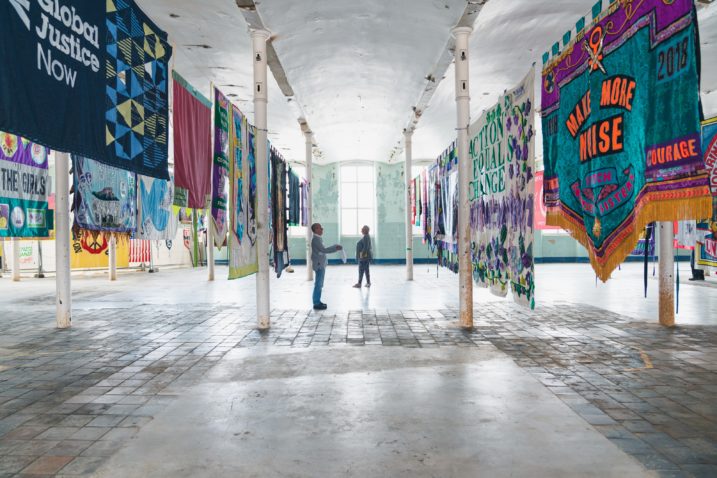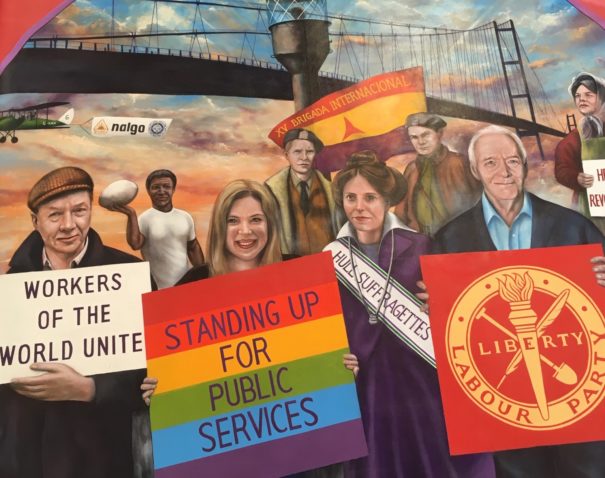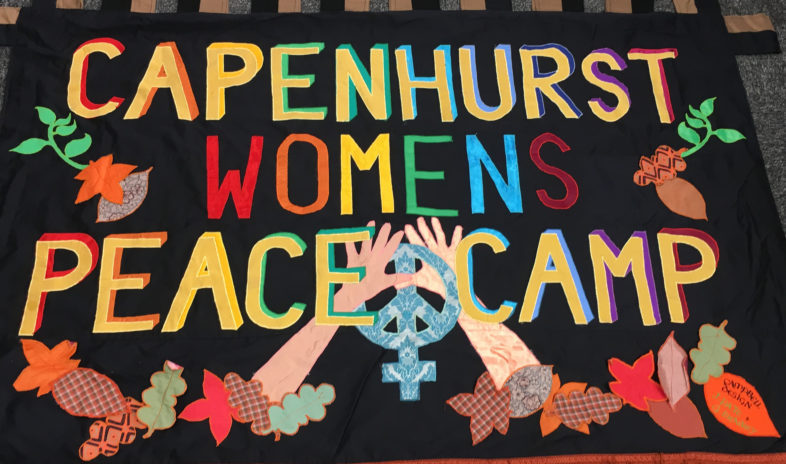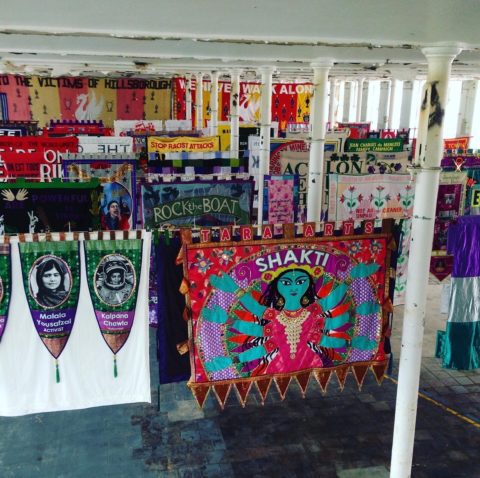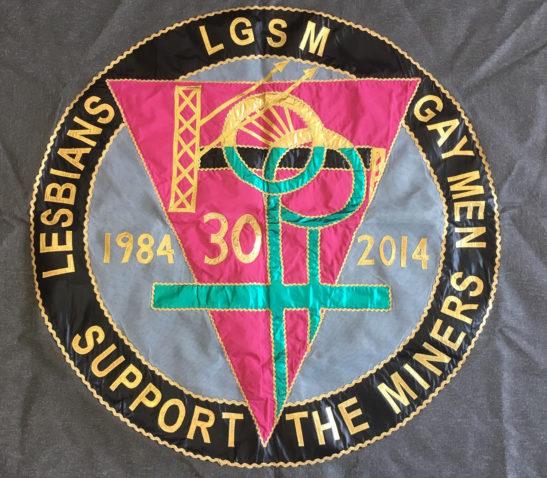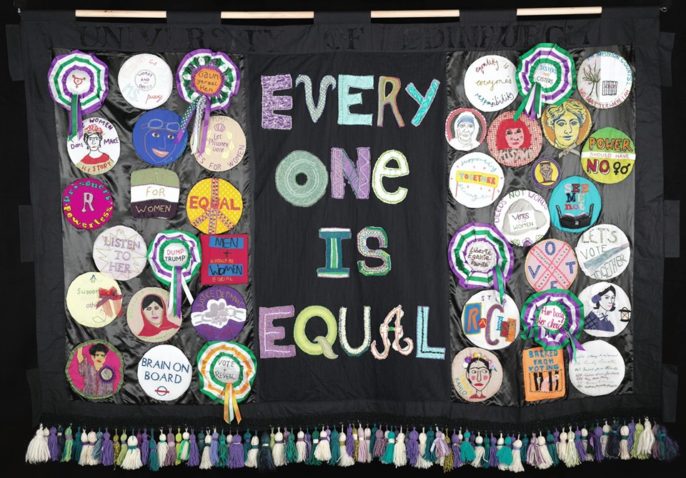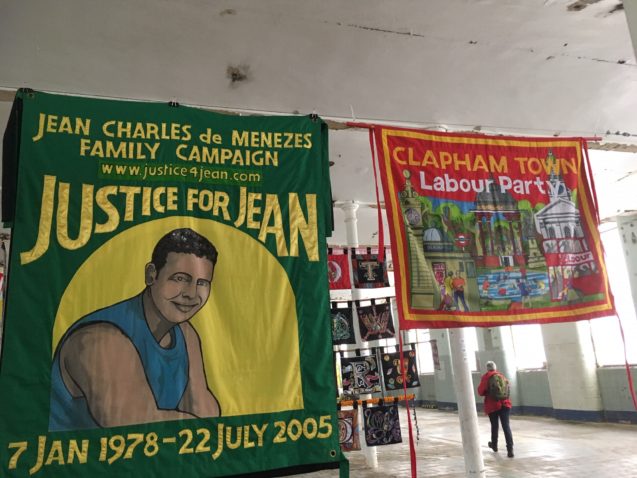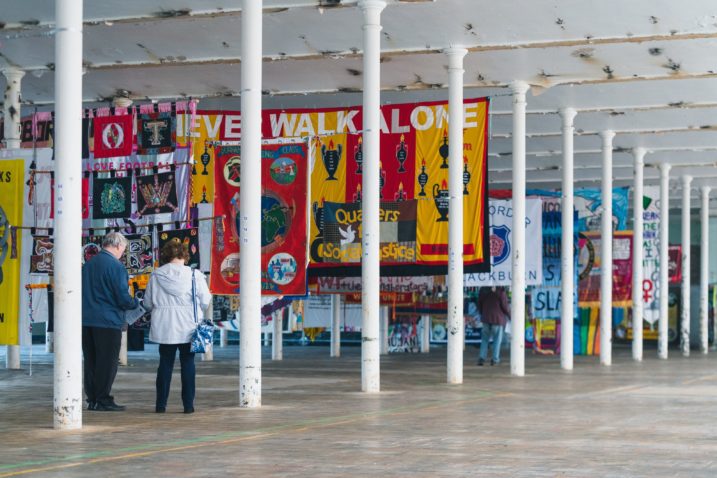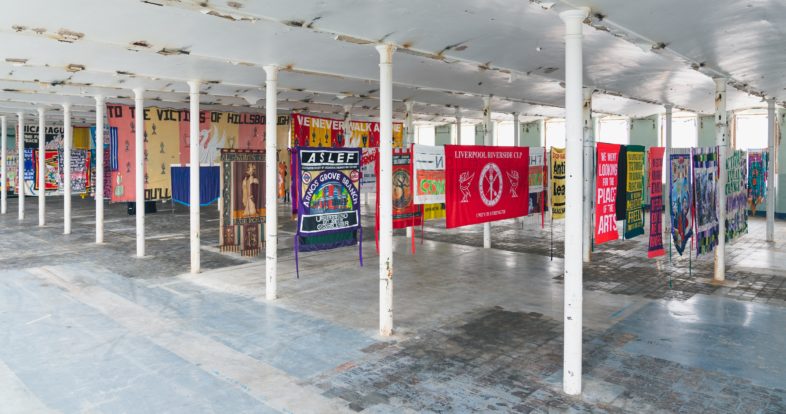 previous
next
A century ago it was women's suffrage, and crusades for peace. Now we have climate emergency, #MeToo, Trump, fracking… and Brexit.
This spectacular exhibition of 213 banners took over the majestic space of Brierfield Mill with myriad, stunning, textile artefacts. It took in banner making in all its forms, from the dignified, traditional processional to impromptu DIY messages of dissent. Crowdsourced from heritage collections, campaign groups, artists and communities, it presented a kaleidoscopic view of a century of protest, belief and identity.
Key events were recalled that shaped our times: CND campaigns, the Miners' Strike, Greenham Common, and perennial struggles with inequality.
Some outstanding banner artists contributed: Durham Bannermakers, who keep vibrantly alive the traditions of the miners' groups; Thalia Campbell, whose work captured the unbreakable resolve of Greenham women; Ed Hall, celebrated for his collaborations with Jeremy Deller; and Peter Carney, who made heartbreaking memorials for the 96 who were killed at Hillsborough.
Artichoke's Processions project, for the centenary of women's suffrage, contributed a wonderful body of work, and the Peace Museum in Bradford shared a precious collection that brings so much recent history to life.
We thank every contributor for their generosity in loaning us their precious artefacts.  You can download a listing of the banners included HERE.

Banner Culture was created, as part of our Pendle Radicals project, for the British Textile Biennial in partnership with Super Slow Way. Pendle Radicals is part of the Pendle Hill Landscape Partnership, supported by National Lottery players through the National Lottery Heritage Fund.