Burnley Canal Festival 2017
26-27 August 2017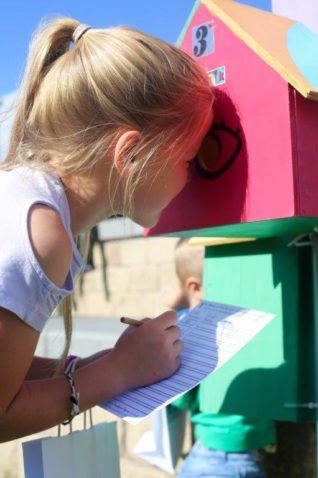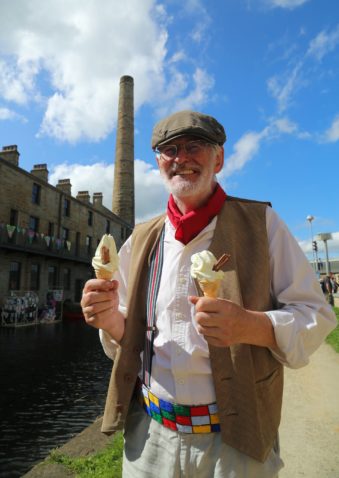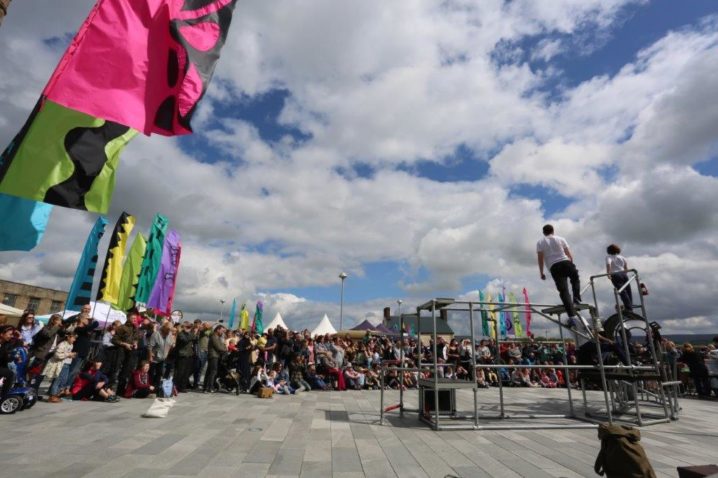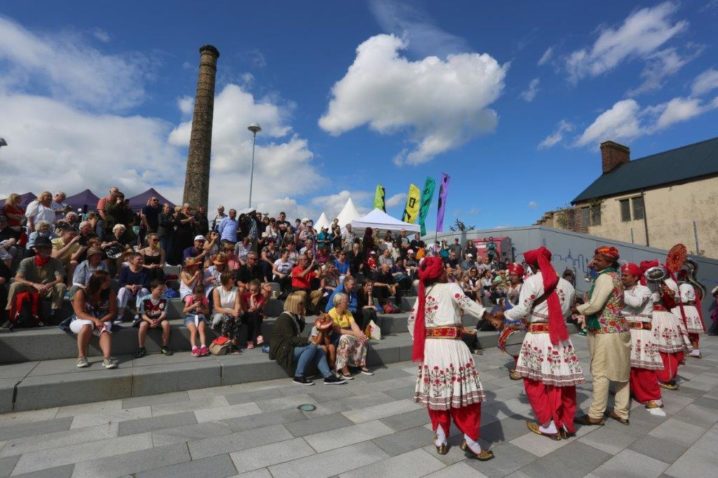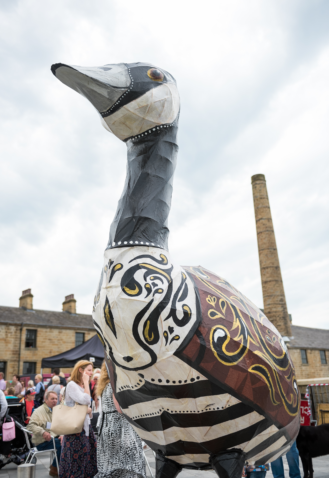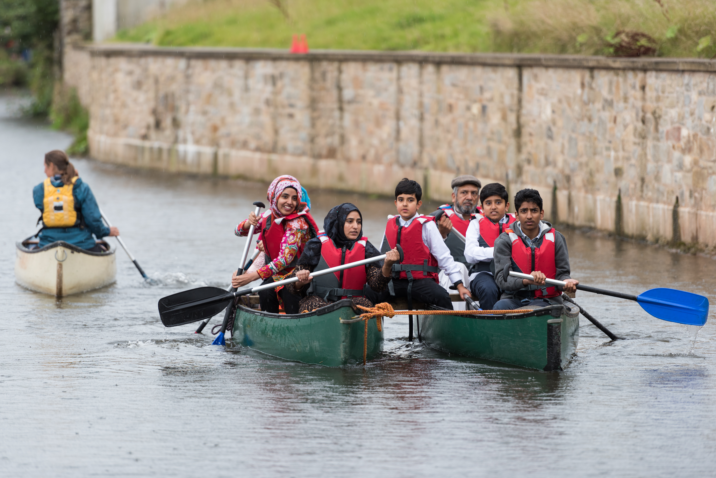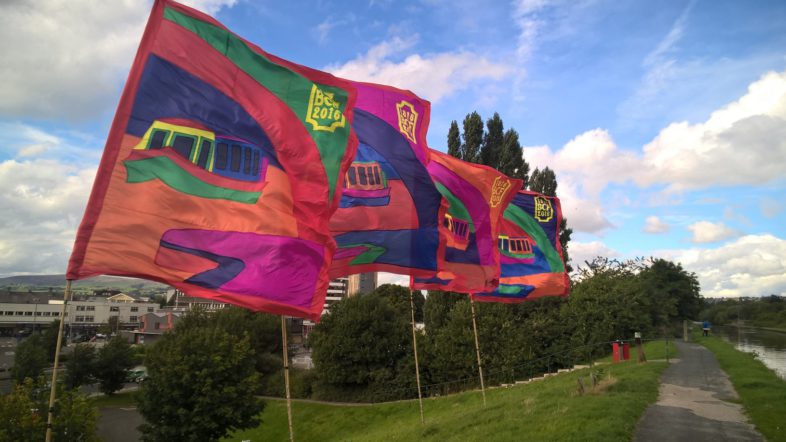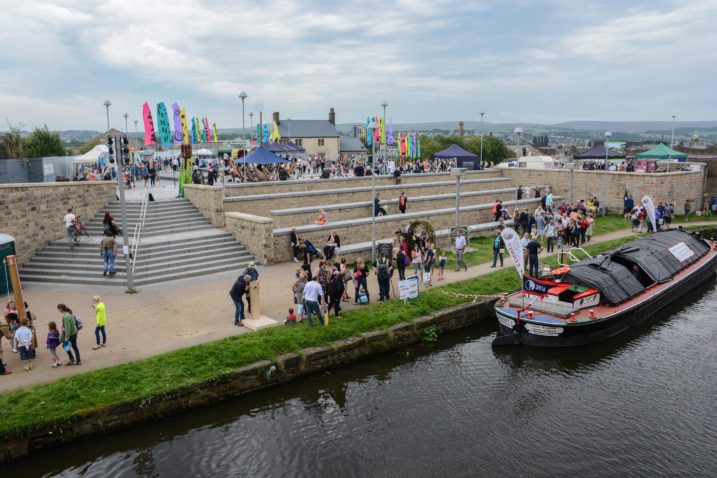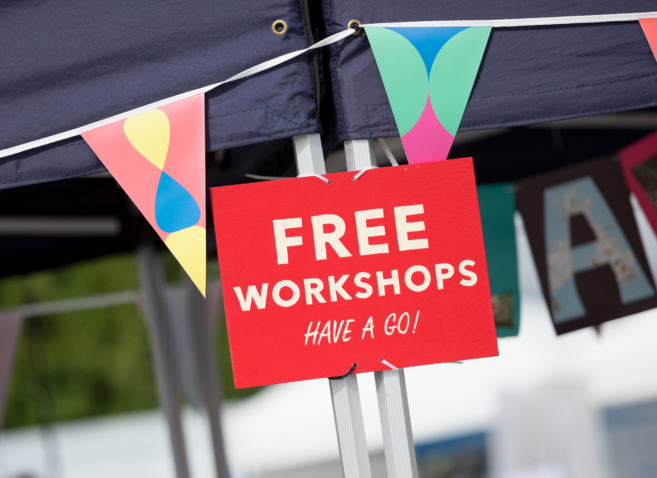 previous
next
Thousands of people saw the Leeds & Liverpool Canal through fresh eyes as the sixth annual Burnley Canal Festival drew teeming crowds of visitors at August Bank Holiday weekend 2017.  We estimate that more than 12,000 people visited the event over the two days.
Taking place over three sites through the town's historic canalside environment, the Festival provided a blend of traditional arts and crafts with more contemporary elements including a parkour performance, and offered something for all the family, with most activities free.  Opened by the Mayor of Burnley, Councillor Norman Baker, it took place on Saturday 26 and Sunday 27 August.
Visitors could have a go at a huge range of arts and crafts, from circus skills to decorating a giant cardboard canal boat, and from traditional sign writing to the Splodge-a-Matic action painting machine, driven by pedal power.
The performance programme included a music stage, where one highlight was a hugely popular set by the Rajasthan Heritage Brass Band, combining traditional tunes with distinctive versions of selections from Abba, Les Mis and even the Dr Who theme!  Interludes of traditional clog dancing were provided by the Lancashire Wallopers, and other firm favourites were welcomed back including Burnley Alliance Silver Band and Punch & Judy man Brian Gore.
The three sites were linked by a waterbus service, and the canal towpath was the location for an Explorers' Quest – an intriguing sequence of strange characters, clues and riddles aimed at a family audience and explorers of all ages.  Traditional narrowboats lined the canal, and a best-dressed boat competition was won by the Walmsley family's fearsome pirates, hugely popular for family selfies throughout the weekend.
Nick Hunt, Creative Director of co-organisers Mid Pennine Arts, said: "Burnley has such a special canalside heritage.  We wanted to show visitors a bit more of that, and invite them to explore a little further.  The response has been fantastic, and we have just loved seeing the towpath heaving with crowds of people!"
"Providing so much free activity is not cheap, and this brilliant programme is only possible with generous support from Super Slow Way, together with our very supportive sponsors and partners.  A lot of people have contributed, and thanks are due to them all."
Chantelle Seaborn, Waterway Manager at the Canal & River Trust said: "Our charity looks after the 127-mile long Leeds & Liverpool Canal that runs through Burnley.  It's wonderful that more people than ever have come down to enjoy this festival and I hope local communities will continue to explore this 200-year old resource on their doorstep – it's a great place to relax and unwind, whether on foot, bicycle, boat or canoe."
Burnley Canal Festival is supported by the Canal & River Trust, Super Slow Way, The Calico Group, Duchy of Lancaster, Burnley Borough Council and with sponsorship from Barnfield Construction, Barnfield & Burnley Developments Ltd and Burnley Bondholders.
Burnley Canal Festival is co-produced by Mid Pennine Arts and Deco Publique in collaboration with the volunteers of the Festival Committee representing local communities.
Join the Festival Facebook page to make sure you're the first to know what happens next!
Check out the Festival Facebook photo album to see all the fun from 2016.
53.7886692-2.2521372999999585