Flicker
Gawthorpe Hall, Burnley 2013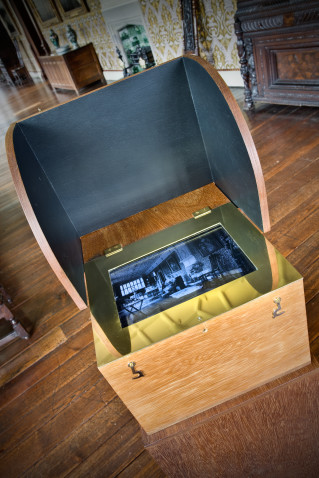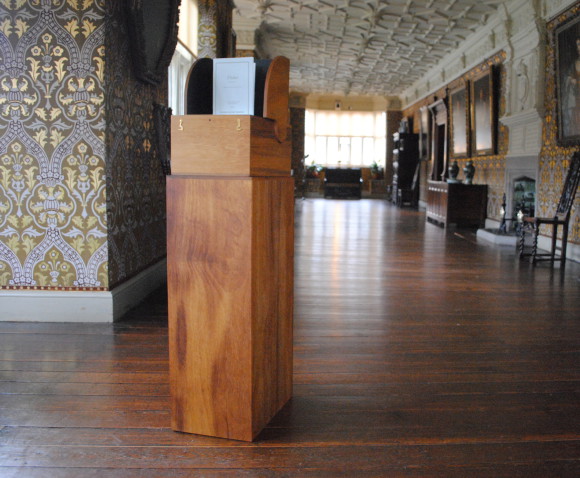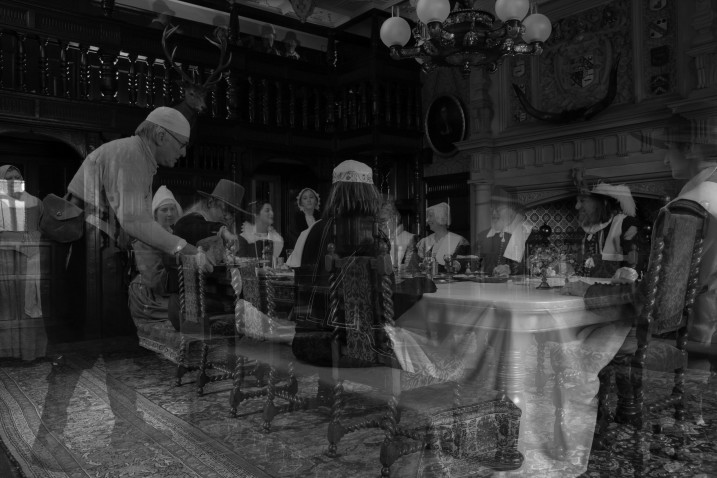 previous
next
Flicker was a new installation by renowned British artist Catherine Bertola at historic Gawthorpe Hall in Padiham, Lancashire. Flicker was commissioned by Mid Pennine Arts and Lancashire County Council's Museum Service as part of Contemporary Heritage.
Flicker was inspired by the artist's first visit to the Hall, when she discovered a family photograph album from the early 20th Century. Catherine was struck by the difference between the rooms as they currently appear and the photographic images. From this the idea developed to try and recreate a sense of how the spaces in the Hall may have looked at different moments in time.
"I am fascinated by how photography captures and preserves fleeting moments of time, allowing us a glimpse into the past from the present. The images in the albums provided a different view of the rooms I had walked through, illustrating how they were once inhabited, filled with the clutter of everyday life as opposed to the stripped back and orderly manner in which the rooms are now presented.
I am interested in how the space can be seen from different perspectives, through the eyes of different people who have occupied the space over the course of its history."
Camera obscura devices were located in the Great Hall (or Dining Room), the Drawing Room and the Long Gallery. Each lens captured an image of the interior space in which it stood. Into these static images, scenes from the past flickered into view, allowing glimpses of events and people who have occupied the building over the course of its existence – from meetings during the Civil War period, to Victorian dinner parties and children playing in the 1950s.
Alongside each camera obscura was a pamphlet, written by Catherine Bertola, with contributions from Pennine Ink Writers' Workshop, which offered visitors another glimpse of the past in the present. You can download versions of them here: Great Hall (or Dining Room); Drawing Room and Long Gallery.
Artist
Catherine Bertola was born in Rugby in 1976; she studied Fine Art at Newcastle University, and currently lives and works in Gateshead, UK. She has worked on a number of commissions and exhibitions, nationally and internationally with institutions such as; Museum of Arts and Design (New York, USA), Kunsthalle zu Kiel (Kiel, Germany), Whitworth Art Gallery (Manchester, UK), Oriel Davies (Newtown, UK), National Museum Wales (Cardiff, UK), V&A (London, UK), Artium (Vitoria Gastiez, Spain), Cornerhouse (Manchester, UK), The Government Art Collection (UK), Millennium Gallery (Sheffield, UK), The National Trust and Vital Arts (London, UK).
She has work in several public and private collections and is represented by Workplace Gallery, Gateshead and M+R Fricke, Berlin.