Not Forgotten
Towneley Hall, Burnley 2010-11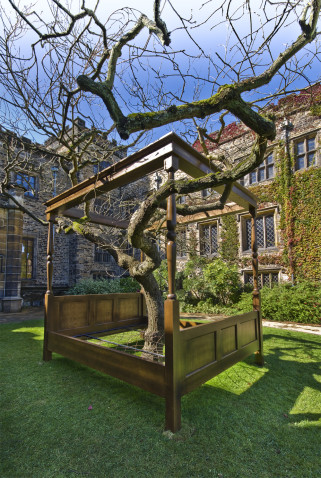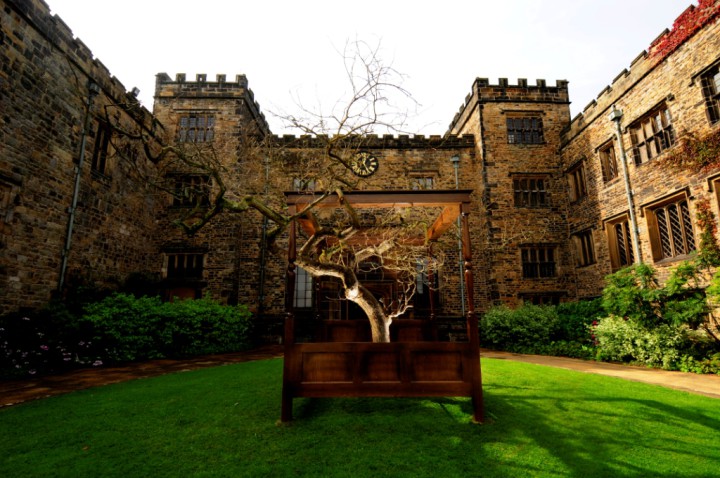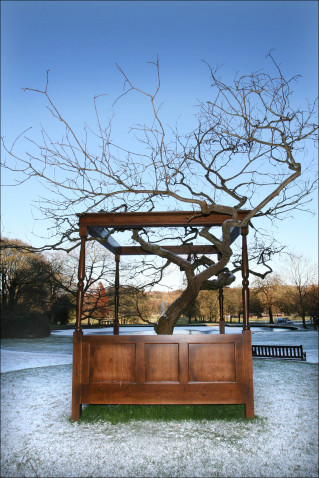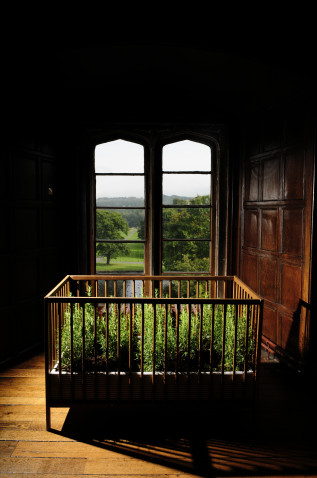 previous
next
Not Forgotten by Geraldine Pilgrim at Towneley Hall ran from 11 September 2010 to 11 September 2011 and was the opening Contemporary Heritage commission, an ambitious programme of site-responsive works at historic venues across Pennine Lancashire.
Geraldine Pilgrim is a highly acclaimed artist who creates site-specific installations and performances in unusual buildings and environments. Geraldine's work subtly reveals memories and atmospheres that have built up over the years, together with the history – imagined and real – of the space. Geraldine believes the peeling away of different layers releases the ghosts of the building's or landscape's past while being aware of its present condition and dreaming of its future.
Geraldine was inspired by a family portrait painted in 1601 of John and Mary Towneley and their fourteen children. The painting, which hangs in the Towneley Room, acknowledges the lives of their seven daughters and seven sons as if they had all survived to adulthood.
Not Forgotten cast a light on the lives of those who lived in this former family home. The family tree installation and the lavender and rosemary memory cots were living memorials to each child and present a compelling meditation on remembrance and loss.
From Geraldine's first visit to Towneley Hall and Park she was inspired. "I want to create a memorial to the Towneley family, part of which is a living installation that changes and develops over time and draw on the family history, the hall and landscape to create an artwork that belongs to the people of Burnley."
Geraldine aim was to create an artwork that captured visitors' imaginations and created a new way of experiencing this magnificent building that was once a family home. A home that experienced the life, loss, love, sadness and joy of the Towneley family.
Artist
Geraldine Pilgrim is the Artistic Director of Corridor, a performance company which she set up in 2000 to create site-specific events often with young people, older people and arts and community groups working alongside professional practitioners.
Geraldine trained as a fine artist; co-founded and became Artistic Director of Hesitate and Demonstrate, the influential visual theatre company which toured Britain and mainland Europe, and has since been making installations, theatre based performances and large scale site-specific events which include:
2010 Be Prepared performance/installation in Harewood House, Yorkshire commissioned by Girl Guides UK to celebrate their centenary.
2010 Not Waving but Drowning performance/installation commissioned for the 30th anniversary of the National Review of Live Art Festival, Glasgow.
2009 Let Sleeping Dogs Lie installation commissioned by the National Trust/White Light as part of the House of Bling exhibition at Tattershall Castle, Lincolnshire.
2009 Handbag a site-responsive performance for 90 participants commissioned by BAC for the Burst Festival.
2008 Traces performance/installation commissioned by Bluecoat Gallery as part of the Liverpool Biennial to celebrate the 300th annivarsary of the Bluecoat School in Liverpool.
2007 Enchanted Parks two site-specific performance/installations in Saltwell Park, Gateshead and Leazes Park, Newcastle commissioned by NewcastleGateshead Initiative Culture 10.
2007 Dreams of a Winter Night installation commissioned by English Heritage as part of the Picture House exhibition at Belsay Hall, Nothumberland.
She is also an ArtsAdmin artist, an Honorary Associate of the National Review of Live Art and a visiting lecturer at Wimbledon College of Art, Goldsmiths College and LAMDA.