Meanwhile on the Towpath…
Along the canal in Burnley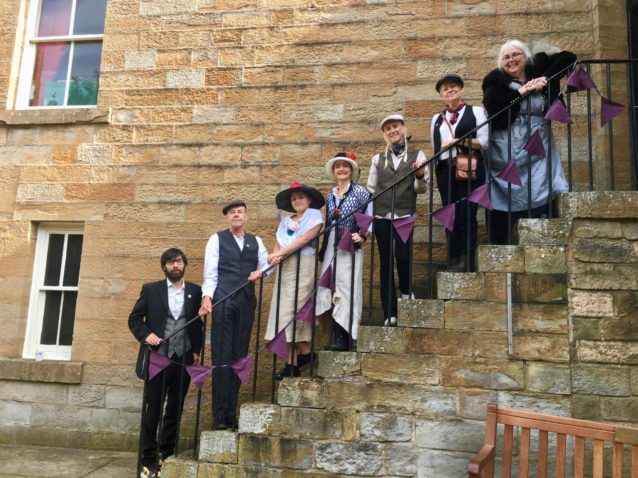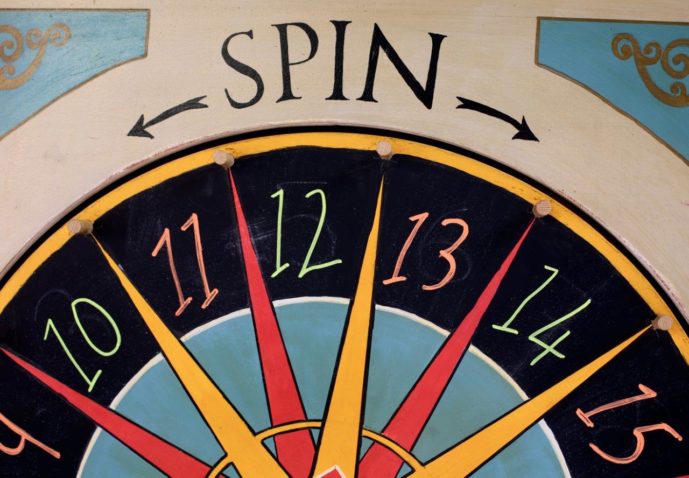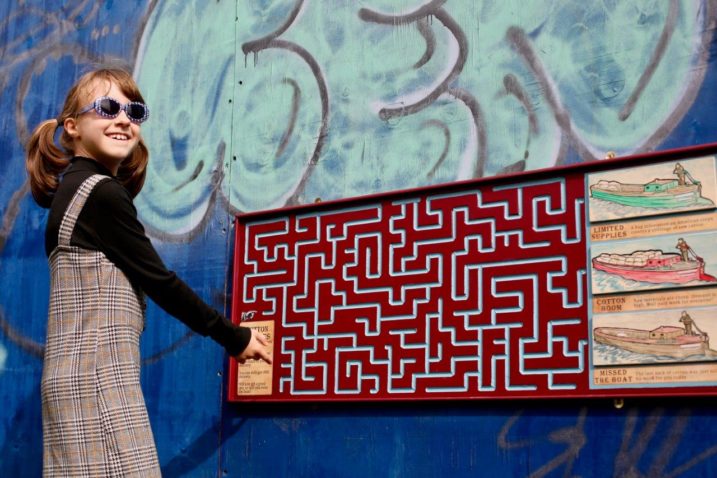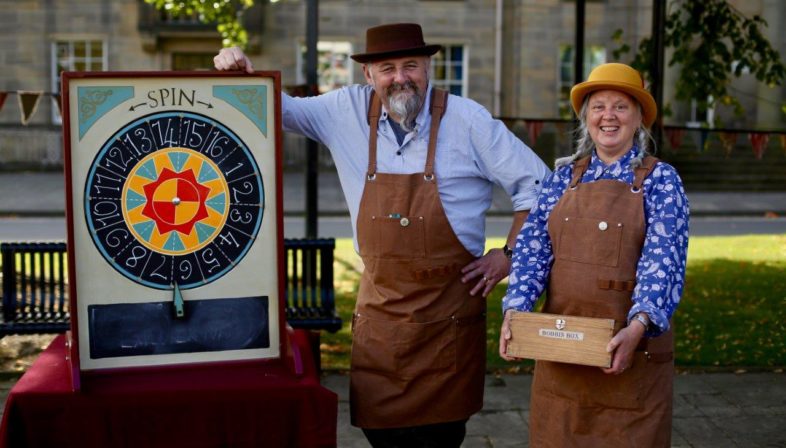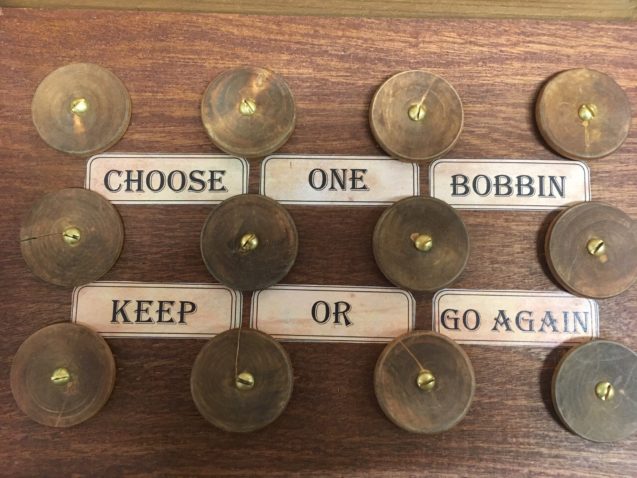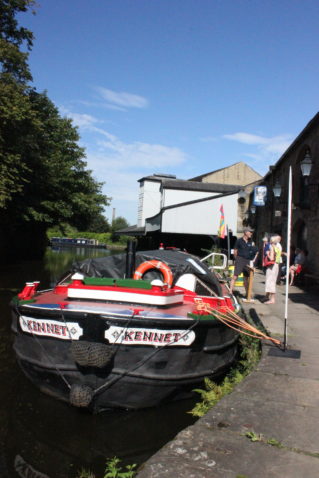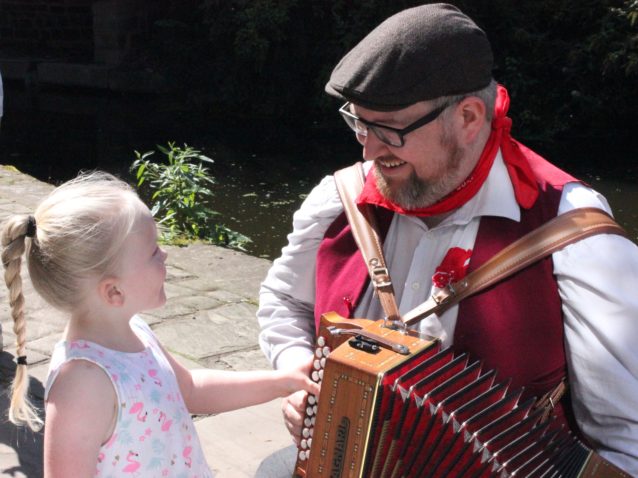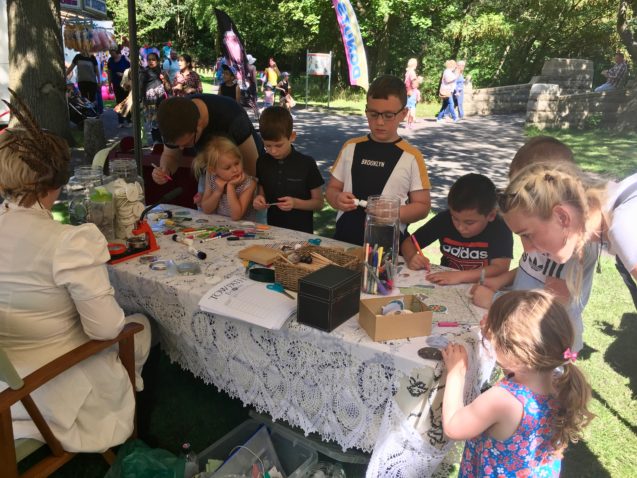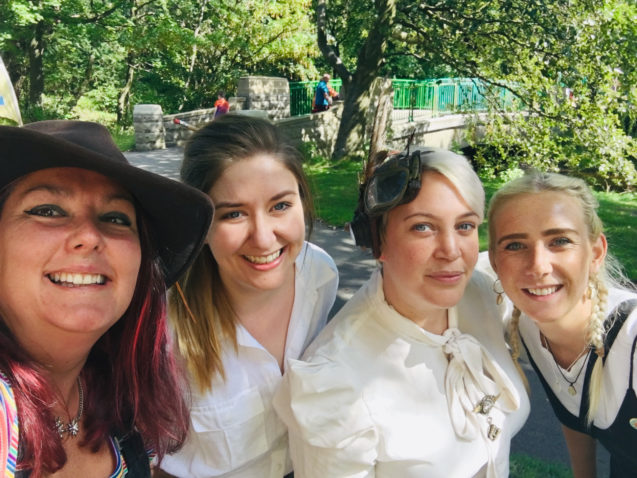 previous
next
There was no Burnley Canal Festival in 2019 as our spaces are all under redevelopment, but we aim to be back as soon as we can access those spaces again!  Meanwhile we arranged some family friendly and FREE OF CHARGE activities as summer drifted into autumn. Something was happening along the towpath…
Towpath Explorers present Weavers' Quest 2019
On Saturday 14 September the Explorers were back with a new version of the hugely popular, competition-based trail that went down so well with explorers of all ages at BCF 2018.
The Quest was an immersive family adventure, a playful journey inspired by the history of the Weavers' Triangle. Players enjoyed a magical experience as they followed a guided trail, meeting some interesting characters and undertaking challenges along the way.
The game was set in the late 18th Century where mechanisation of the weaving industry is upon us but a skilled hand weaver is still as good and as fast as a machine. Players took on the role of the weaver, following a guided trail through a series of challenges, meeting some extraordinary characters along the way, in order to collect the equipment, materials and good luck they needed to turn a profit and avoid catastrophe on the cobbled road to success.
Once players completed the trail they returned to the Cotton Exchange for a theatrical reveal of the results of their hard work and their subsequent position on the leader board. The trail began and ended at the Weavers' Triangle Visitors Centre at Burnley Wharf by the Leeds and Liverpool Canal which tells the story of the area, the canal and the cotton. The trail wound along the canal towpath until it reached the canal's famous 'straight mile', then it left the towpath to head through town and back to the Visitor Centre.
Over 200 intrepid explorers joined the Quest and learned lots about the area's heritage while having lots of fun.
The Kennet Came to Burnley Wharf
On Saturday 24 August the wonderful floating interactive museum, The Kennet, joined us, on a blisteringly hot day, at Burnley Wharf. Visitors were able to climb aboard one of the few remaining 'short boats' built for the Leeds & Liverpool Canal still in existence. At 62 feet long it was designed to be able to pass over the whole canal, unlike the slightly longer traditional length boats. Built in 1947 it carried goods on the canal until the early 1960s when it became a maintenance vessel for British Waterways, a role it continued until the 1980s. Now, thanks to the Leeds & Liverpool Canal Society it carries a cargo of heritage visiting schools and events up and down the canal. Our visitors were able to see the exhibits and learn more about the history and heritage of the canal, the boats and the boat people that travelled on it.  They also enjoyed the melodious accompaniment of Ben Farmer, who ran his accordion through all sorts of local folk ditties, to the delight of young, and not so young, alike.
Towpath Explorers in the Park
Also on Saturday 24 August, the Towpath Explorers made a special guest appearance at the Thompson Park Fun Day event. Lots of young Explorers undertook activities to help them prepare for the great Explorer Quest in September, and they also had lots of fun!